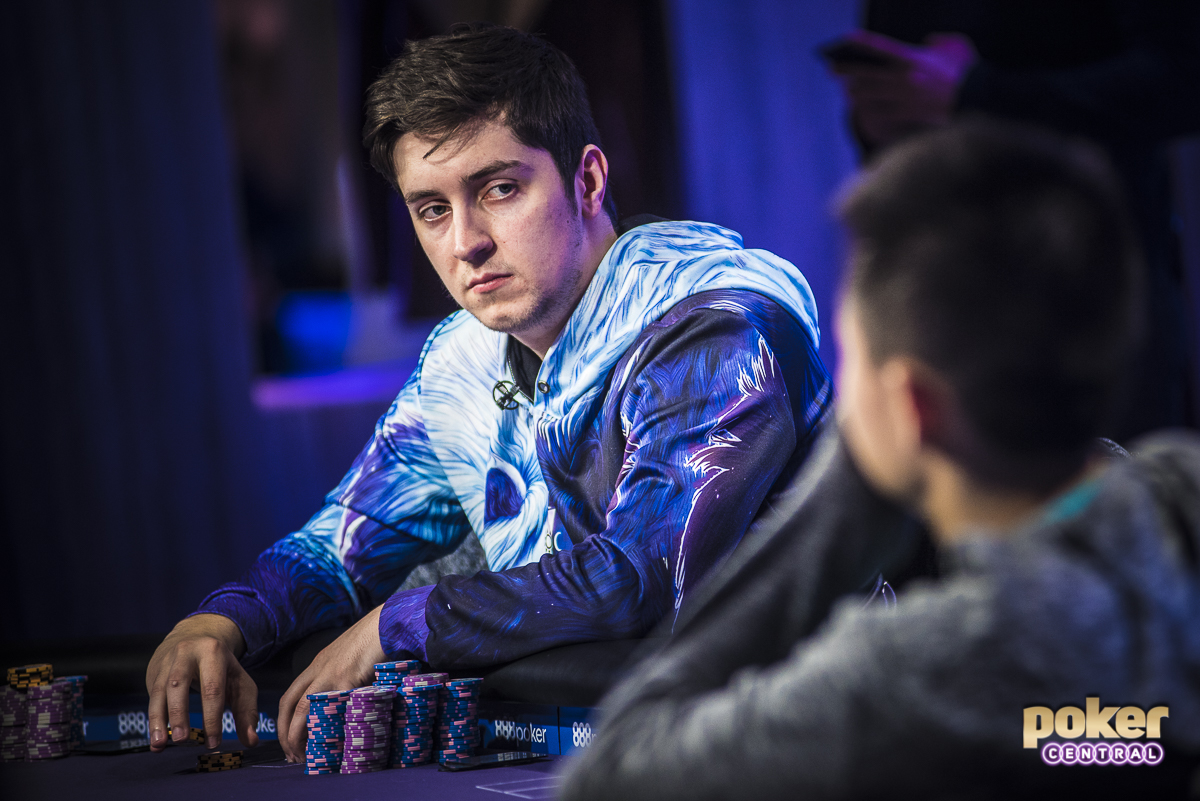 "Is it purple? It needs to match my jacket," Ali Imsirovic joked when asked about what it would mean to him winning Super High Roller Bowl V this coming week at the PokerGO Studio. Imsirovic burst onto the scene in 2018 with a breakout performance winning back-to-back events at the Poker Masters on his way to taking home the Purple Jacket. Now, just a few months later, the Bosnian born pro from Washington state, looks to do it even bigger as he has his eyes set on an even bigger prize.
"This is a very prestigious event and after winning the Poker Masters, all I want is to get more accolades by playing the biggest buy-ins. Winning the Super High Roller Bowl would be even bigger for me than winning Poker Masters," Imsirovic said.
"It's going to feel like I have a home-field advantage in the PokerGO Studio, I really believe it's a thing. A lot of my friends have won again in the same places and I hope that continues for me as well."
Imsirovic is coming in prepared for Super High Roller Bowl V, playing every significant high roller event in North America in the last few months, including the $250,000 event organized by partypoker in the Bahamas. In the Bahamas, Imsirovic had to digest a tough blow that has him hungry for redemption this week.
"I was chip leader with 12 players left and ended up busting in ninth place. This is my most painful the most painful moment in poker for me. The Super High Roller Bowl is a good event to get my redemption for that one, and I'm very excited that it's happening right now and not in May."
Prior to this year, Imsirovic had less than $250,000 in career tournament earnings, and now he's playing a $300,000 buy-in as if it's just another event on his calendar. Here's a look at Imsirovic's impressive results in 2018.
Ali Imsirovics's Impressive 2018
Date
Location
Buy-in
Event
Place
Prize
12-Sep-18
Las Vegas
$50,000
Poker Masters
1st
$ 799,000
11-Sep-18
Las Vegas
$25,000
Poker Masters
1st
$ 462,000
12-Nov-18
Bahamas
$50,000
partypoker Caribbean Poker Party
3rd
$ 400,000
22-Apr-18
Atlantic City
$2,500
Borgata Spring Poker Open
1st
$ 246,066
14-Jan-18
Bahamas
$10,000
PokerStars Caribbean Adventure
1st
$ 160,050
08-Aug-18
Florida
$50,000
Seminole Hard Rock Poker Open
4th
$ 130,000
18-May-18
Las Vegas
$25,000
ARIA High Roller
2nd
$ 127,000
Adding fuel to the competitive fire that burns inside the youngster, Imsirovic boldly stated that for him the field doesn't matter and that even if there had only been five participants, he still would've wanted nothing more than play for the championship ring.
Although he's a relative newcomer in a field that's made up mostly of seasoned pros, Imsirovic feels as though he has the tools and experience necessary to perform when the lights shine brightest in the PokerGO Studio.
"I've played against most of these players before, and I'm feeling very confident. It's always fun playing against guys like Jake (Schindler), Stevie (Chidwick), and Mikita. I think those three are the best right now, but I feel really good about my game."
In a short span of time, Imsirovic has gone from a talented poker player to winning big titles and seeing his far on NBC Sports with the airing of his Poker Masters victories. The newfound fame hasn't gone unnoticed as Imsirovic is aware that there are both ups and downs to getting all this exposure.
"By playing on PokerGO with my cards showing, a lot of players got a chance to watch my plays. That's just part of it, and the better you do that's just bound to happen. I just have to keep getting better and work on my game."
"On the other hand, it was really cool hearing from friends that I hadn't spoken to since middle school that saw me on TV at a bar in L.A.," Imsirovic said with a big smile.
One of the youngest players in the upcoming Super High Roller Bowl V is ready for action, but are you? Subscribe right now to not miss a minute of the action as cards go in the air Monday afternoon. Listen to the Heads Up with Remko Podcast with Ali Imsirovic right here to learn more about the young champion. Check out the full list of confirmed players for Super High Roller Bowl V right here.