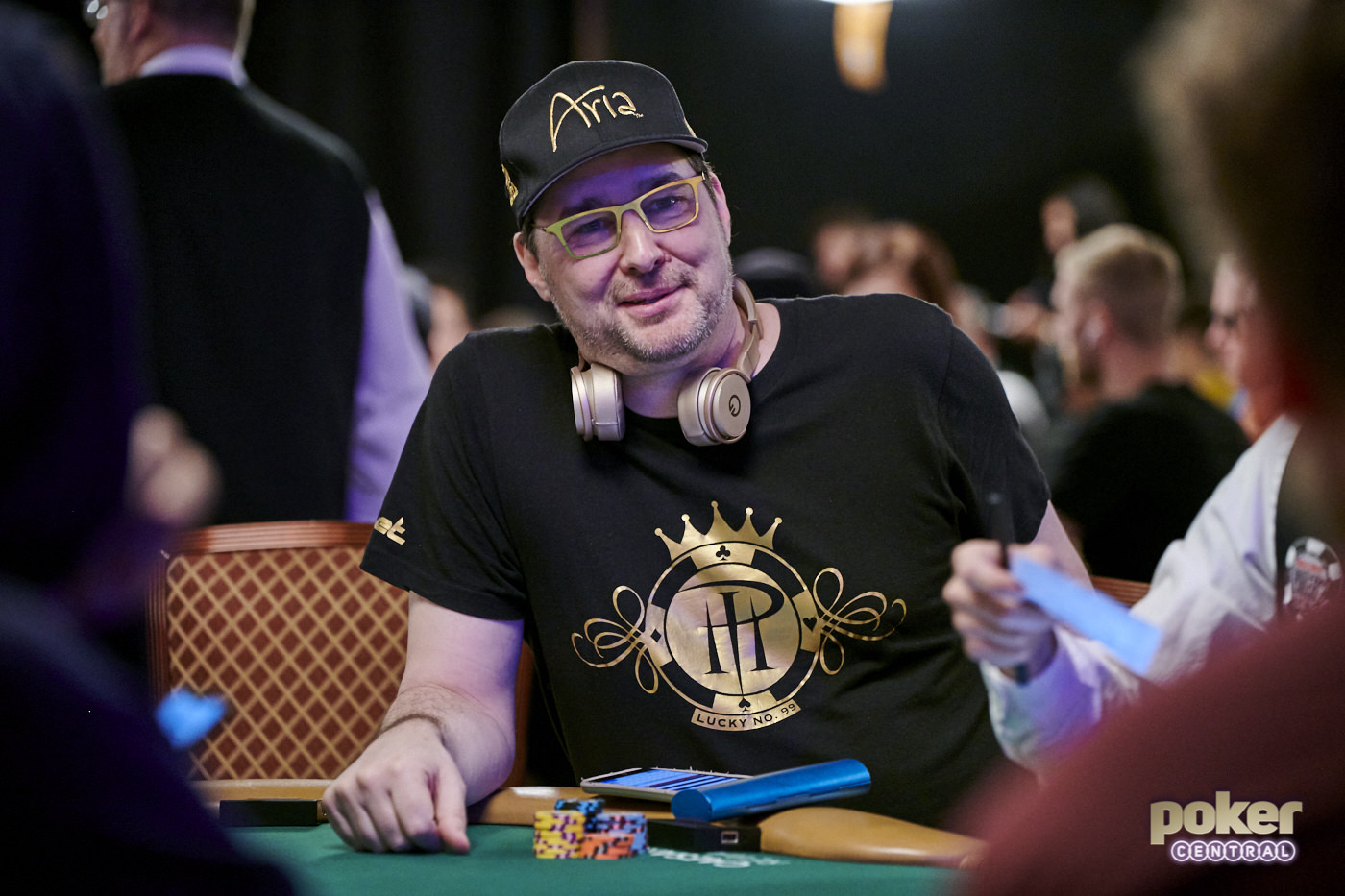 If a poker player preaches patience, positivity and passion at you as virtues of the game, smile and nod your head, but on the inside think: they could be bluffing! As players fight for the right to wear a WSOP bracelet, they'll do anything to survive. There's nowhere else to start but the latest World Series of Poker blow-up from the original Poker Brat.
HELLMUTH BLOWS HIS TOP
Playing the $50,000 High Roller is a step up for some, a shot for others, but for Phil Hellmuth, a man with five more WSOP bracelets than any other person, it's just another day at the office. For the Poker Brat, however, Saturday 1st June was a very bad day at the office.
There's no shame in busting to Chance Kornuth, or to lose to a flush on the river…but when you're you're Phil Hellmuth, you're going to blow up. Not only did Kornuth happily display his newly-won chips…
😋 Lavender Chips #FoftyK #ForTheFans https://t.co/n9UEq3CED9 pic.twitter.com/rrEjfwpX08

— Chance Kornuth (@ChancesCards) June 2, 2019
…but plenty of eyes were on Hellmuth when he re-entered, only to bust again two hands later, when he exited with a full house against Ali Imsirovic's slightly better full house. Thanks to our friends at PokerNews, we got the scoop on it right around the time the whole world did and poker fans love nothing more than a Hellmuth blow-up! You wouldn't want to be Hellmuth's Limo driver right now… unless you have ear-plugs!
THREE STRIKES BUT OUT WITH CLASS
Daniel Negreanu suffered at the hands of the Poker Gods on Day #4 busting three separate tournaments, which would be amazing for most people, and tilt-inducing to almost everyone. Kid Poker, however, is a man quite at peace with himself, so used the day to praise a particularly self-critical dealer who had no reason to be according to the action-selling six-time bracelet winner.
Just had WSOP dealer say to me: "I feel sorry for you."

I ask why?

She says, "Cause you have the worst dealer" 😂😂😂

She is most certainly not.

— Daniel Negreanu (@RealKidPoker) June 2, 2019
STAPES RETURNS TO WSOP FELT AFTER 11 YEARS AWAY
Everyone has been playing the Big 50, so it was no surprise to Joe 'Stapes' Stapleton take on the field, no doubt keeping his table-mates laughing as much as his Twitter followers. Well, maybe a little surprise purely due to him now sitting down to play at the Rio in over a decade. Despite exiting stage left, the funnyman, who recently finished 38th for $10,555 in the $5,000 Bay 101 Shooting Star Tournament, found time to praise the potentially record-breaking tournament.
Bluffing didn't work and neither did having aces or queens. What a cool event though. I'm glad I took part. Well done @wsop!!

— Joe Stapleton (@Stapes) June 1, 2019
Want to watch every crucial hand of the 2019 World Series this summer? Subscribe to PokerGO from anywhere in the world and watch on a multitude of devices, and if you're in the United States,  select streams will be on CBA All Access for unmissable poker drama.