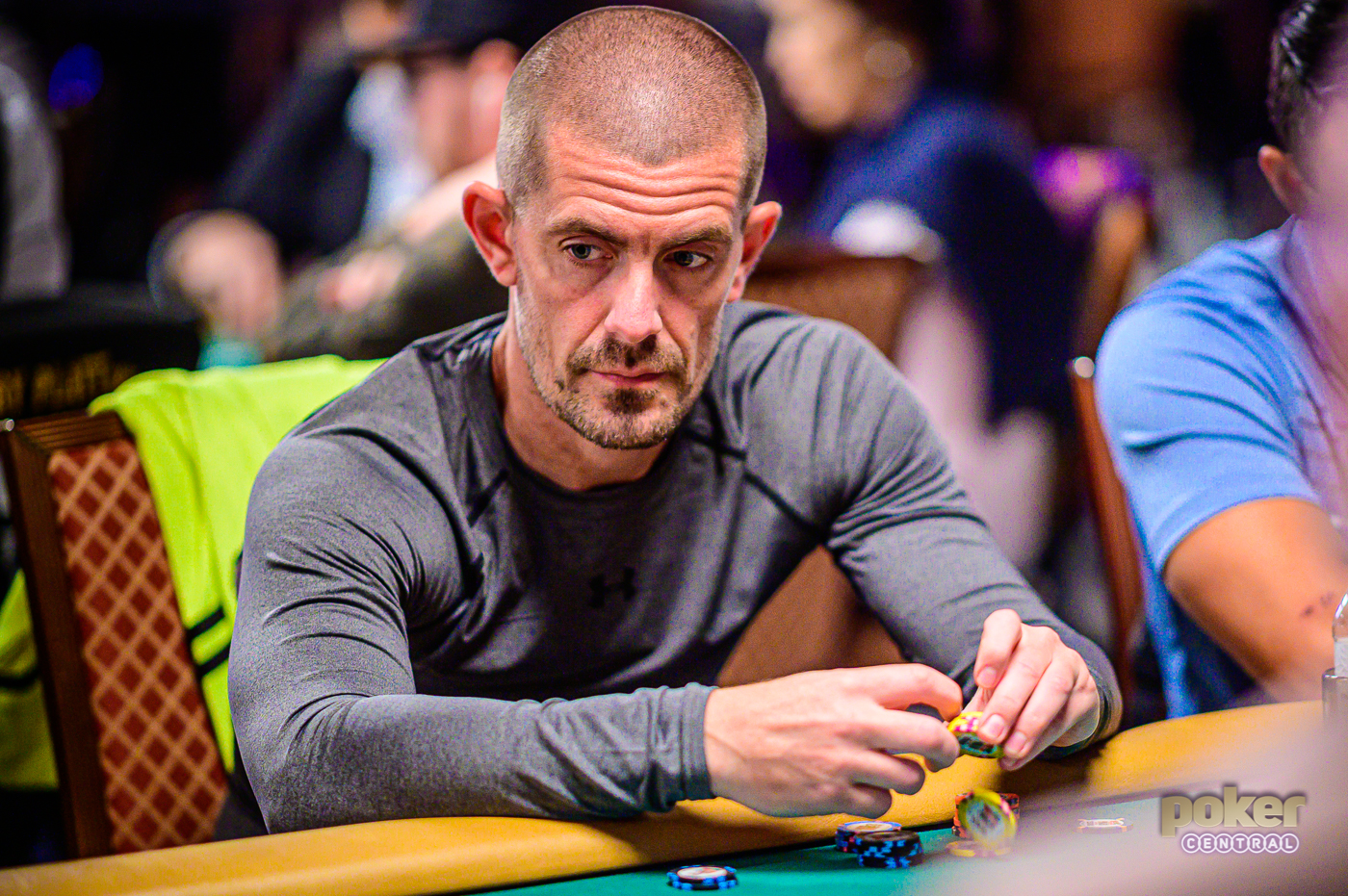 With the World Series of Poker winding up and only one more day in the schedule, you might be forgiven for thinking the action is cooling off too. Not a bit of it! If you don't believe us, take a look at both Gus Hansen and Patrik Antonius, as they explain in different ways just how crazy Vegas in July can be.
GUS PAYING THE PRICE?
Hopefully Gus is just talking dollars and we can jump in. No, he's definitely talking thousands. Gulp!
ANTONIUS ON A DOWNER
Patrik Antonius takes time out to brief his Insta fans on exactly how the World Series was going for him…until just a few days ago.
IT'S THE POKER BRAT'S BIRTHDAY (CAKE)!
We all love a bit of cake, and it would seem that no-one is keener on a slab of sugary goodness than the king of sweetness, Phil 'What the f**k are you doing calling me with that?!' Hellmuth. Many Happy Returns, Poker Brat. Never change.
My birthday is Tuesday!! Thank you @AriaLV Sky Suites Bell Desk Staff for an excellent card, and cake. I already ate a piece: delicious!! You guys made my day! #POSITIVITY pic.twitter.com/yA8wG0u3SV

— phil_hellmuth (@phil_hellmuth) July 16, 2019
WILD BILL'S INDUCTION CERTIFICATE
Want to become a member of the Poker Hall of Fame? You'd be following in some sharp-shooting footsteps…literally. Brings a whole new meaning to the phrase 'Reach for the sky…'
Speaking of the Poker Hall of Fame, here's the certificate acknowledging James Butler
"Wild Bill" Hickok's induction as part of the inaugural class in 1979. pic.twitter.com/2S2ot1UV12

— Short-Stacked Shamus (@hardboiledpoker) July 16, 2019
LIVINGSTON'S LEGEND
Back at the start of this year's World Series of Poker, the question was asked of players about their first time in Vegas at the WSOP. Alex Livingston's story perhaps hinted that it might come full circle for him. Just…don't play him at beer pong now.
My first WSOP (2009, 22 yrs old) , I lost 40k playing beer pong to one of my housemates (I had 17k to my name). He told me at the start of the summer he was going to hustle me out of a lot of money prop betting and we could settle at the end for less #myfirstwsop (1/3)

— Alex Livingston (@rumnchess) June 3, 2019
A DAY TO SAVE YOUR SUMMER
With players going for both the WSOP Player of the Year title and the team win in the $25k Fantasy League, what needs to happen for them to be successful in their pursuits?
Well, in the race to become Player of the Year, both Shaun Deeb and Daniel Negreanu have made such ground that they are genuinely in the position to challenge. Check out the exact standings right here.
In the $25k Fantasy League, the top two teams are separated by just 11 points going into the final day, an extremely tight race. Who will grab victory? It's going to come down to the very last event and you can follow the league right here.
You can watch the WSOP Main Event winner become World Champion on ESPN and be sure check out additional coverage on PokerGO throughout the biggest final table in the poker world and bracelet event coverage throughout the 2019 World Series of Poker on CBS All Access.