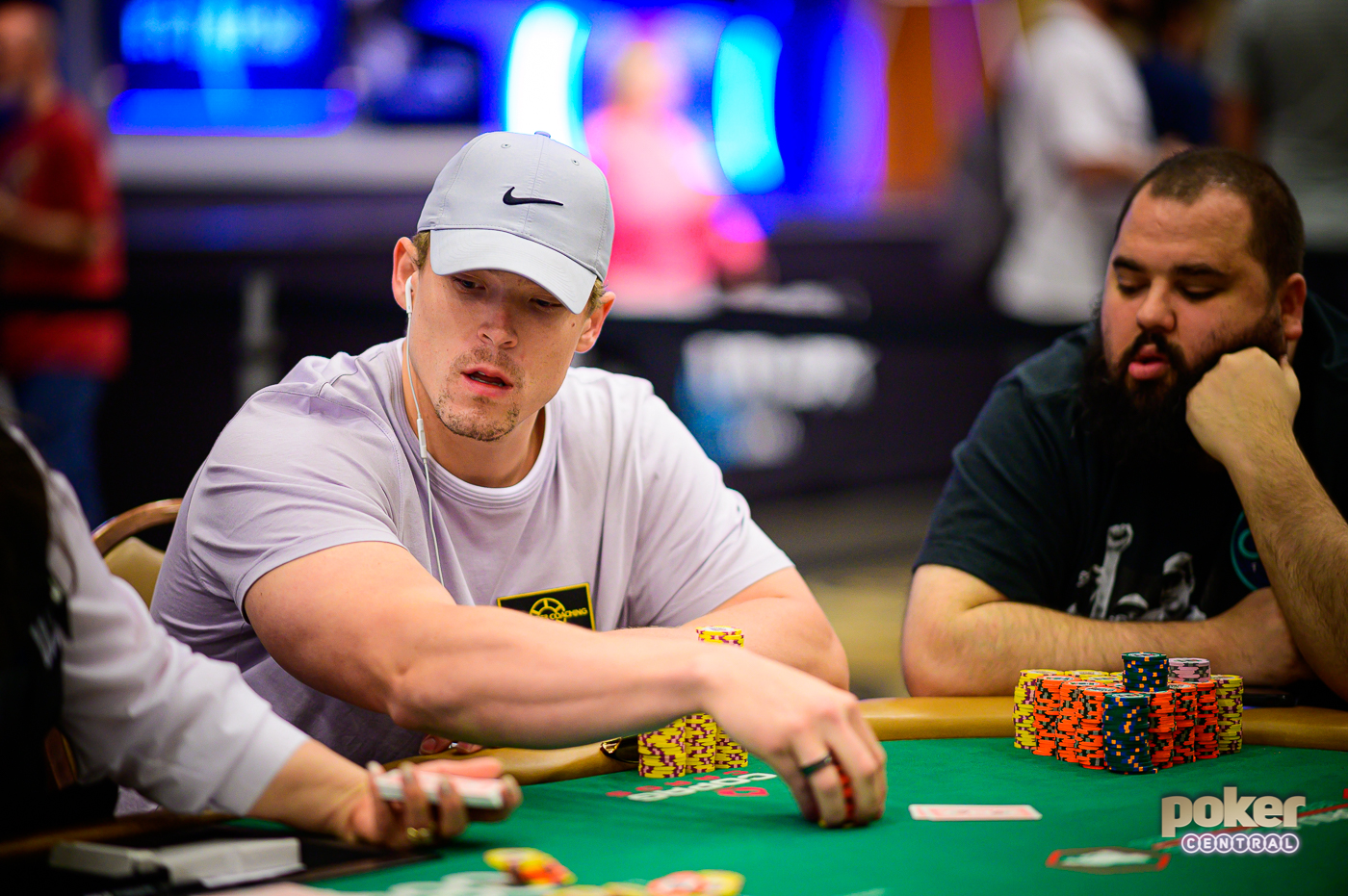 Alex Foxen is widely considered being one of the best tournament players in the world and currently, he's making a very deep run in the biggest tournament on the calendar. To this point on Day 5, Foxen never had much more than 30 big blinds but he's managed to maneuver his stack into some good spots.
Just prior to the last break, Foxen chipped up to a tournament-high of six million before losing a big pot with queens against kings. Despite losing that hand, Foxen is still sitting on more big blinds than he's had for more of the tournament and that gives him a lot of positive energy.
"I think my experience in tournaments is a big advantage. Having a stack of any size is so valuable in tournaments and in this tournament the structure allows for you to pick your spots wisely."
With his aggressive nature, and being used to battling against far superior competition in Super High Rollers throughout the year, it can sometimes be hard to pump the breaks and let me close calls slide in favor of better spots.
"It's a tough balance between wanting to pick up money where there's value versus not wanting to take too much risk. Playing this tournament is like walking a tightrope and that makes it extra fun."
Technical poker skill and experience aside, Foxen finds himself very much aware of the potential outcome of this tournament and the prestige, money, and fame that comes along with it.
"Anyone telling you that this is just another tournament is out of their mind. This event has special prestige around it and it's the one you know what if you win it, you're a name forever."
"It's an unreal experience going deep in this tournament and I'm cherishing it at every level."
Foxen is ready for the task at hand but with 133 players remaining his dreams of winning are just as strong as they were when he registered.
"Every time I register a tournament I envision myself winning it. I don't need to keep my excitement at bay, I'm obviously recognizing that there's a long way to go and the task in front of me is very daunting but I'm feeling very good about my chances.