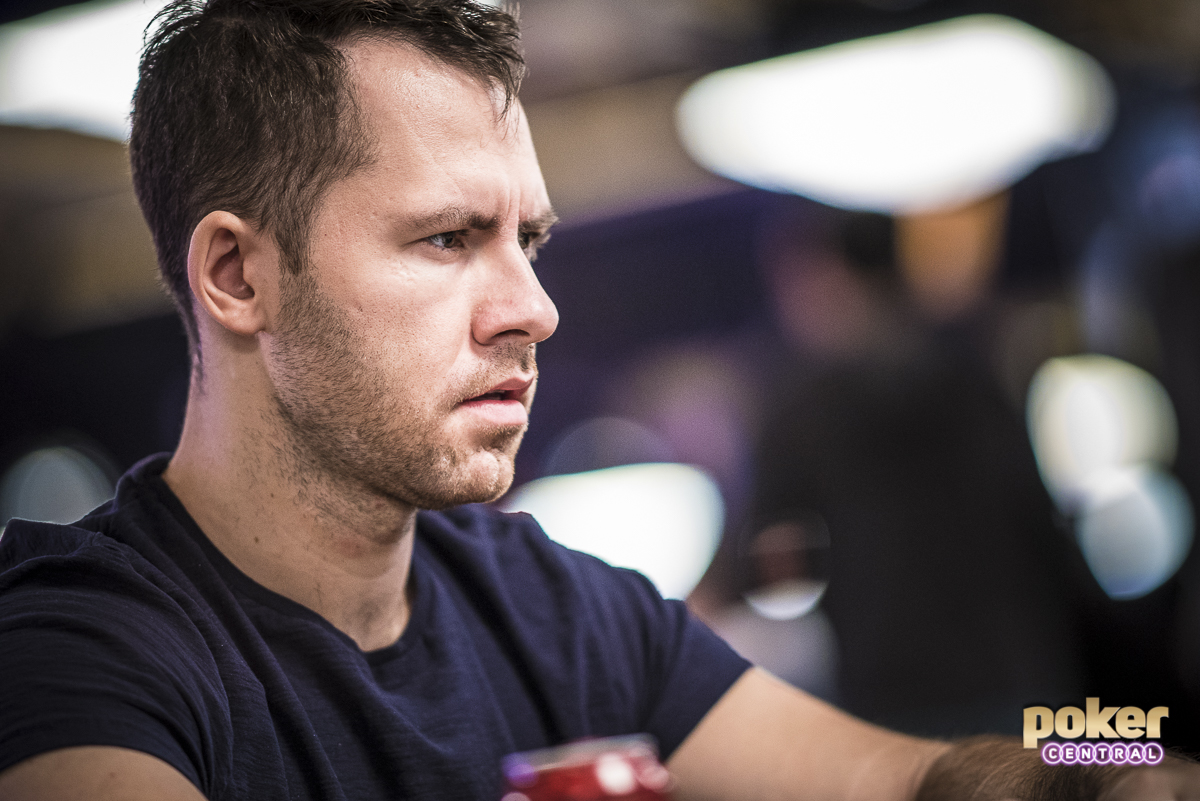 With nine days of the 50th annual World Series of Poker in the books, you might be forgiven for thinking that many players will now be fully entrenched in the grind, having not won a bracelet and being determined to do so in the remaining month and a week they have to achieve that goal. Not a bit of it. They can't stop pranking, trolling and joking around with each other. It's not called the World Serious of Poker, after all.
JUNGLEMAN IN DOYLE'S SIGHTS
He may not play tournaments any more at the World Series, but Doyle Brunson, a.k.a. 'Texas Dolly' is still full of action at Bobby's Room in Las Vegas. He let a certain Daniel Cates, a.k.a. Jungleman, know that he's out to get him. At least it's not 1982.
@TexDolly announced he's coming for me today at the poker table. He also says that if I was playing poker before 1982 I would have been shot

— Daniel Cates 🇺🇸 🌎 (@junglemandan) June 6, 2019
SALAD DAZE GETS YOUNG'S GOAT
It's not every day you see a male poker player eating a salad at a poker table period, but if you've ever seen one eaten like this before, be sure to report to your local counselor for support.
What kind of animal eats a salad like this at a poker table? pic.twitter.com/ogGjXTG2YV

— Jason Young (@JYoungpoker) June 7, 2019
KOON PLEADS FOR NICENESS
If there's one player who's nice, it's high roller supreme Jason Koon. The popular pro aired his thoughts on the coolness of those seeking to react out of spite, across multiple age groups. It's a day of Jasons policing the poker world and we like it. Where's Mercier when you need him?
So much bullying on poker twitter. Guy's you're in your 20's/30's/40's now, that shit wasn't even cool when you were 12. Let's be kind to one another!

— Jason Koon (@JasonKoon) June 6, 2019
YU PUNISHES NON-BELIEVERS
Ben Yu had a few words for $25k Fantasy League players who doubted his WSOP stamina after he reached the final four of the $10,000 Heads-Up World Championship.
Fantasy owners that benched me in the name of "He's gunna spend too much time at Aria," are partly accurate right now, I'm heading over there to play after bagging top 4 in the HU #PunishBadCoaching #PunishBadOwnership @25kfantasy

— Ben Yu (@benyupoker) June 7, 2019
FINAL TABLE BOASTS FOR BLAKE BOHN REVEALED AS BOGUS
Blake Bohn didn't have time to fill in his player biography form that was handed to him by the World Series of Poker, so when Danielle Andersen offered to help, he was very thankful… until he read what she put on the form.
Just a reminder not to let @dmoongirl fill out your bio when at a final table pic.twitter.com/C7bH0dYgrR

— Blake Bohn (@bkbohn) June 7, 2019
SEIVER FEEDS THE GOAT('S EGO)
Finally, Scott Seiver wasn't bitter about crashing out of the $10,000 Heads Up Championship before the money, in fact, he credited his opponent with being the best at the format. Nice to see.
If I'm going to lose in the HU tournament to anyone, at least it was to the GOAT. Congrats to John Smith.

— Scott Seiver (@scott_seiver) June 6, 2019
John Smith would also bust, however, not making the final four. Want to read up about who did make it? Check out our full recap of yesterday's action in the WSOP Report right here.
Watch all the action unfold live today on PokerGO and CBS All Access as more coverage of the 2019 WSOP bracelet events takes place. Selected bracelet events will be streamed exclusively on CBS All Access in the United States.