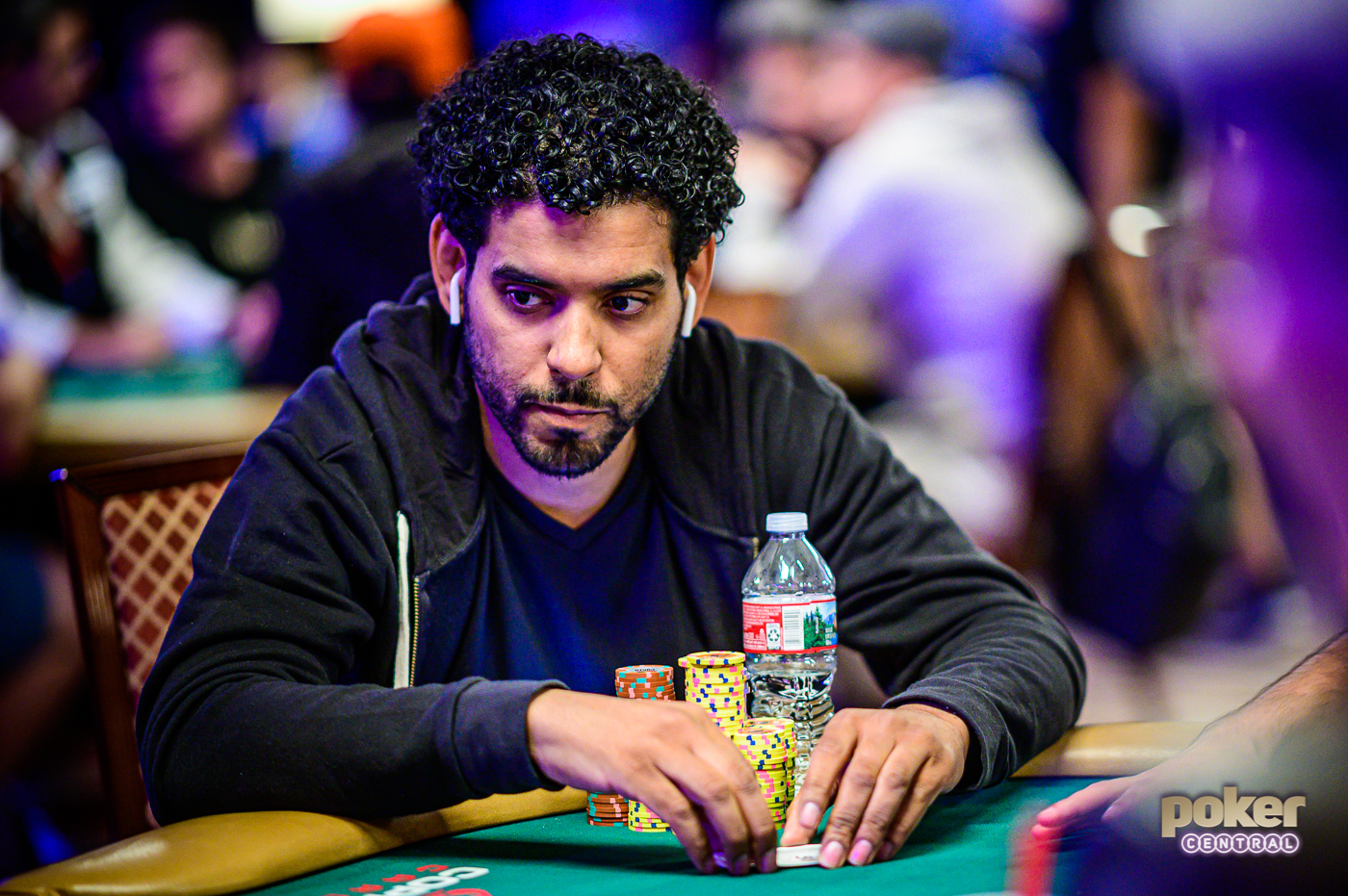 It's the WSOP Main Event! Everyone is excited about the greatest poker tournament on Earth…until they're out, that is.
We caught up with some relationship friction at the felt, a terrific reaction to a terrible turn-card, and a couple of legends and their takes on Day 1a of the tournament everyone wants to win.
WILLIAMS WALKS AWAY FROM THE MAIN IN PAIN
David Williams once finished as runner-up in the WSOP Main Event, but he won't be doing so this year. His $10,000 stack of bills was dusted off quicker than you can say 'good game, sir' and 'nice catch'. Or words to that effect.
Main event update 😭 pic.twitter.com/A08lOjW723

— David Williams (@dwpoker) July 3, 2019
EMMETT HANDING OUT COOLERS
Randall Emmett didn't have an altogether easy day at the felt, but was reported to be generous in the extreme. In the cool of the Rio, might a warm mug of cocoa worked better for him, though?
If you're lucky enough to be in the Amazon room, you could get some free frozen treats from Randall Emmettt

— Kevin Mathers (@Kevmath) July 4, 2019
BOEREE BUSTS TO KURGANOV AFTER NIGHTMARE TABLE DRAW
Here's a nice picture of Igor Kurganov. He's a lovely man, everyone enjoys seeing him arrive at their table…unless you're his girlfriend, Liv Boeree, that is….
Out of the thousands of people I could be sat with on day 1 in the #wsop main event I get this clown what is going on pic.twitter.com/LtdkruI7Cm

— Liv Boeree (@Liv_Boeree) July 3, 2019
…and when Kurganov was joined by all-time crusher Dan Smith…
Of course, why not add @DanSmithHolla too. Contender for worst #WSOPME starting table ever? pic.twitter.com/z9ffHWcQZP

— Liv Boeree (@Liv_Boeree) July 4, 2019
…with a final passing swipe at her partner, Boeree was gone. Kurganov busted himself just a couple of levels later, so they were together on the rail, at least. Probably.
noone's busting on anyone tonight that's for damn sure#WSOPME pic.twitter.com/C2ez3xgeyO

— Liv Boeree (@Liv_Boeree) July 4, 2019
Kitty Kuo had some sympathy, being part of another poker power couple, and explained the simplest solution.
This couple always play so hard each other, same vs Russell and me.
Not sure why?
If I win from Russ, he is fine
If Russ win from me, he sleeps on sofa, relationship is never fair 🙂 pic.twitter.com/wl641c9KMZ

— kitty kuo thomas (@kittykuopoker) July 4, 2019
BAKES USING HIS TIME BANK WELL
David 'Bakes' Baker took advantage of a little spare time. Who needs poker?
Umm I just had an hour to kill at MGM, bought in for 400 at craps, rolled for a literal hour hit 12 points and 7 hardways for infinite on the two way and won 8k. Maybe hottest I can ever run in an hour

— bakes (@DMBakes) July 4, 2019
BONOMO THE BOSS
Meanwhile, all-time money list leader and poker legend Justin Bonomo had good news on his progress… and bad news on Day 1c for professionals who thought they might be avoiding regs by skipping Day 1a.
And props to whoever convinced all the pros it was a good idea to play day 1c. I only recognized 7 people today in the entire Amazon room and 2 of them were cocktail servers 🤣🤣

Hope you all enjoy waiting 2 hours in line to play 11 handed on a table inside Hash House 😝

— Bonologic (@JustinBonomo) July 4, 2019
CAMPBELL ON TOP IN PLAYER OF THE YEAR RACE
Finally, Australian Robert Campbell didn't just win his second WSOP bracelet, he also vaulted to the top of the WSOP Player of the Year standings, which you can see in full here.  Can Dan Zack catch Campbell with a deep run in the Main Event?
| | | |
| --- | --- | --- |
| Rank | Name | Points |
| 1 | Robert Campbell | 3,079.31 |
| 2 | Daniel Zack | 2,920.76 |
| 3 | Phillip Hui | 2,830.68 |
| 4 | Shaun Deeb | 2,458.48 |
| 5 | Anthony Zinno | 2,443.22 |
| 6 | Scott Clements | 2,368.02 |
| 7 | Jason Gooch | 2,333.00 |
| 8 | Rick Alvarado | 2,180.71 |
| 9 | Upeshka De Silva | 2,162.02 |
| 10 | Chris Ferguson | 2,140.58 |
Who'll become the latest player to win a WSOP gold bracelet at the 2019 World Series of Poker? You can watch the WSOP Main Event action unfold on ESPN throughout the tournament and check out additional coverage on PokerGO.