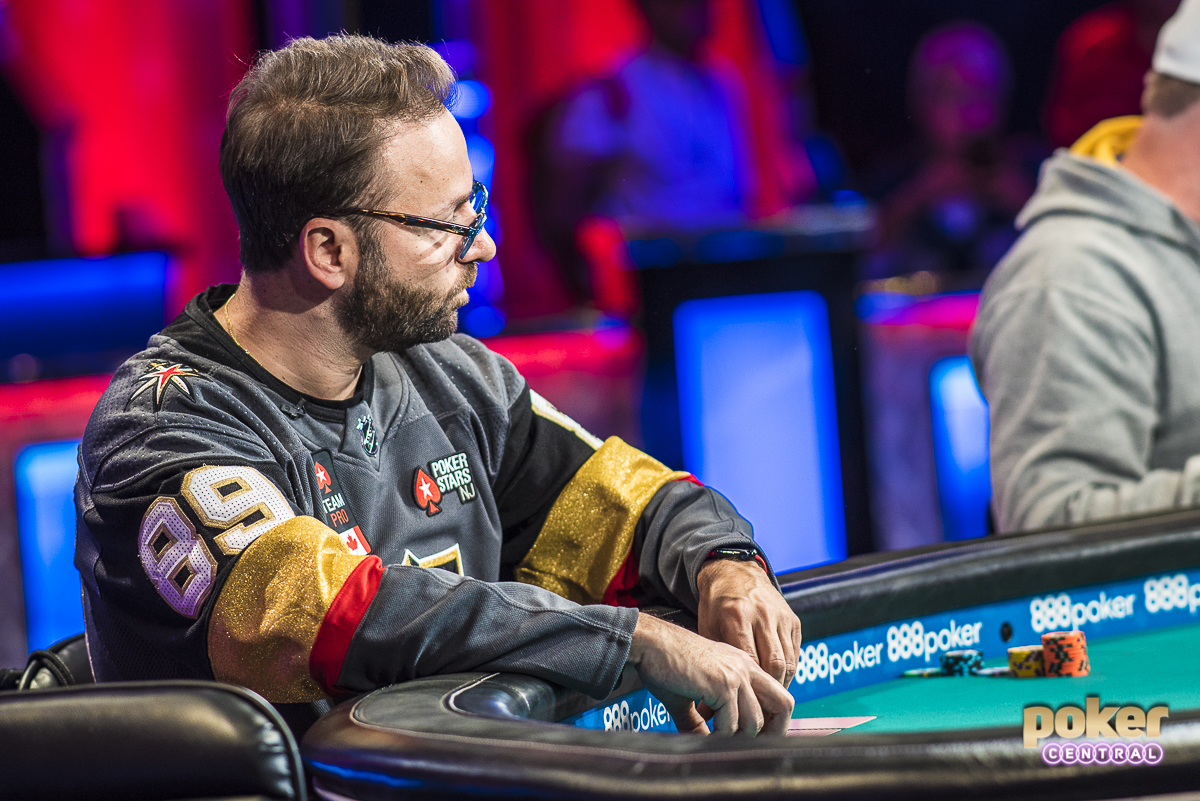 He sits second on the all-time money list, he's engaged to be married and even found time to speak to Remko and Brent on last week's Poker Central Podcast. Daniel Negreanu should be the most content man in the Western world. So why could Kid Poker into this year's 50th anniversary World Series of Poker desperate to prove himself?
SIX OF THE BEST
Negreanu already holds six WSOP bracelets, more than most, even those who have been playing as long as he has. But breaking those bracelets down, three of his first four came in Limit Hold'em and the other in S.H.O.E. Since 2008, Negreanu hasn't won a bracelet in America, with both his victories coming on foreign soil in 2013, first in Australia and then in Paris. Here's how Negreanu's half-dozen bracelets stack up.
Daniel Negreanu's WSOP Bracelets
Year
Tournament
Prize
1998
$2,000 Pot Limit Hold'em
$169,460
2003
$2,000 S.H.O.E.
$100,440
2004
$2,000 Limit Hold'em
$169,100
2008
$2,000 Limit Hold'em
$204,874
2013A
AUS $10,000 No Limit Hold'em Main Event
AUS $1,038,825
2013E
€25,600 High Roller No Limit Hold'em
€725,000
WINNING IN AMERICA
Negreanu's WSOP legend is well-established – he's the only person in history to have won Player of the Year twice. However, the raw fact is that – just like Phil Ivey – Negreanu has never won a WSOP bracelet in No Limit Hold'em on American soil. How desperate will he be to change that this year? We already know that he's selling pieces of smaller events to keep motivation at an absolute high. Negreanu will, therefore, be going for a record-extending third Player of the Year title in a big way. This is likely to be especially this year, not least because of his bitter recent feud with Shaun Deeb, the player from whom Negreanu would wrest the POTY title.
FOUR YEARS ON, CAN NEGREANU FINAL TABLE THE MAIN?
We probably all remember what happened four years ago in the 2015 WSOP Main Event when Negreanu busted just two places away from the November Nine and fell dramatically backward onto the Rio floor. The hoopla that his presence would have created in the final cannot be underestimated. Eliminated by Joe McKeehen, who would go on to win, Negreanu hasn't been so close since. Could the 50th anniversary finally be the time for him to win his maiden WSOP Main Event?
If it is, you'll want to be watching every action-packed pot. To do so, subscribe to PokerGO and tune into the action as it happens. You'll get access right away to the VIP-level poker content, with exclusive documentaries, the latest live streams from Las Vegas and classic poker action like Poker After Dark.