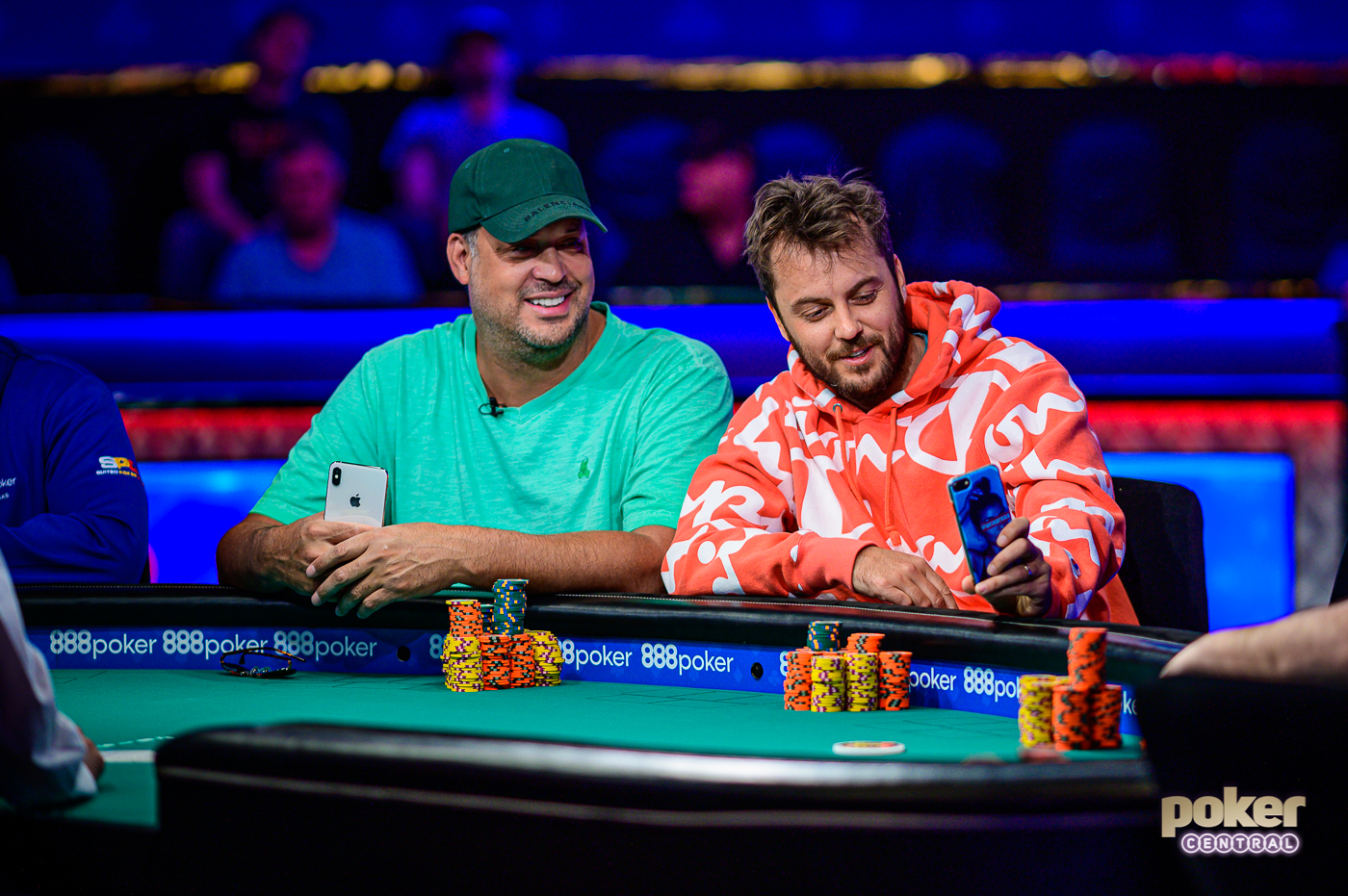 There's too much action happening at the 2019 World Series of Poker for you to be on top of every single big moment but we're here to keep track of that for you! Check out the following three highlights from the last few days on PokerGO as the $10,000 No Limit 2-7 Single Draw event had some spectacular moments at the final table while the Poker Central Podcast made its video debut with Phil Hellmuth.
Watch the full final table of the $10,000 No Limit 2-7 Single Draw Championship event on demand with commentary provided by Ali Nejad and Randy Ohel on PokerGO now.
Call of the Summer? Prahlad Friedman Does the Impossible
If you've ever played the beautiful game of No Limit 2-7 Single Draw, you know that it's pretty damn hard to make a strong hand. On the other hand, it's pretty damn tempting to bluff your way to a big stack in a game with only two streets of betting. Last night, the final table of this Championship event saw two superstars square off as Prahlad Friedman pulled the trigger on an insane call versus record World Poker Tour champ Darren Elias. Watch and learn.
"It doesn't snow in Vegas that often." @ali_nejad and @randyohel can't believe this @PrahladFriedman call! ❄️😱👏 #WSOP50 https://t.co/6DynX5eOQM pic.twitter.com/l2pzvXMOTv

— PokerGO (@PokerGO) June 12, 2019
Jean-Robert Bellande Talks the Talk
It looked as though Jean-Robert Bellande was on his way to another World Series of Poker bracelet win last night but in the end, things fell apart for the poorest rich man in the game. Bellande made quite the impression at the table, talking and bluffing his way to a massive stack before a surprising exit in fifth place.
The bluff was good, the speech was better. @BrokeLivingJRB is bossing the $10K NL 2-7 final table LIVE on PokerGO: https://t.co/6DynX5eOQM #WSOP50 pic.twitter.com/VI08uKJCZk

— PokerGO (@PokerGO) June 11, 2019
Hellmuth's Formula for Poker Success
To be in the head of Phil Hellmuth for just one day would quite possibly be the most exciting roller coaster ride anyone can embark on. No matter what the question is, you can't predict Hellmuth's response! This week, the Poker Central Podcast made its debut on PokerGO with the 15-time WSOP bracelet winner as its guest and it's safe to say he dropped quite a few verbal gems! Check out this highlight below or go to PokerGO and watch the full one-hour interview.
The formula for @WSOP success is in @phil_hellmuth's head and the #PokerCentralPod is in video form on PokerGO! Watch the debut episode now: https://t.co/9wXJFDkzPP pic.twitter.com/UgOEK4UjGR

— PokerGO (@PokerGO) June 11, 2019
Looking for more live poker action? Check out the final table of the Millionaire Maker on PokerGO today at 4:00 pm ET and the final table of the $10,000 H.O.R.S.E. Championship on Friday, June 14. New to PokerGO? Subscribe right now.