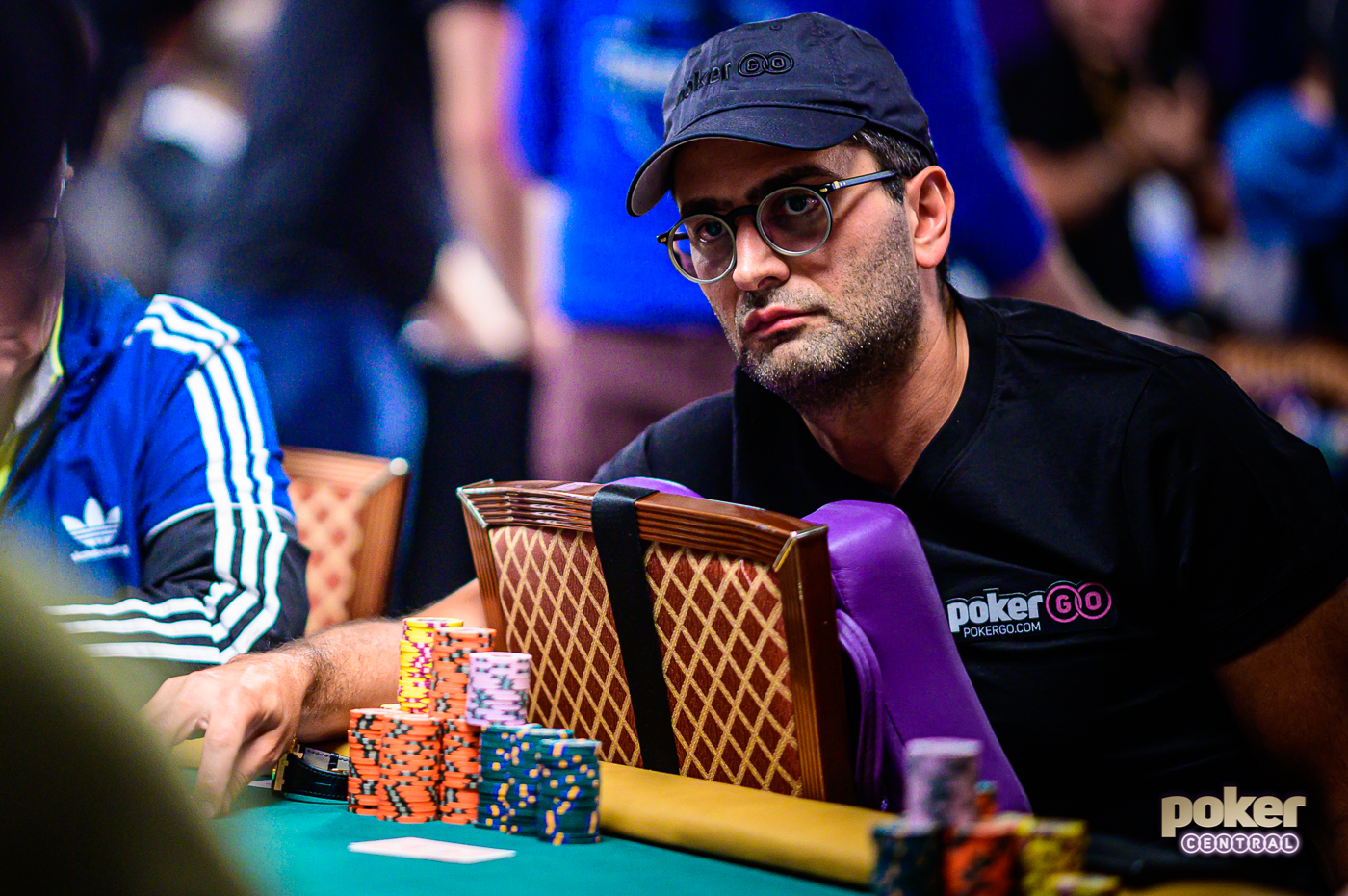 Antonio Esfandiari became a poker legend when he won the Big One for One Drop, the first ever million-dollar poker tournament for $18.3 million, but it's safe to say that if he were to take down the Main Event he'd arguably have the most impressive tournament resume in history.
The man known as 'The Magician' is well on his way to accomplishing this feat, albeit there's a lot of poker left to be played, and we caught up with him on break during Day 5 to ask him about his excitement levels.
"I'll never be satisfied unless I win it," Esfandiari said, ready to continue battling until the very last chip is in his possession.
Over the years, Esfandiari has had many deep runs in the Main Event, finishing 132nd last year for $57,010, 449th in 2016, 168th in 2015, 501st in 2012, and 24th back in 2009 for $352,832.
"It's probably not as exciting as the first time you go deep in the Main, but I think that there's more riding on it because I've been there before," Esfandiari said.
"When I took 24th, it was nobody's fault but my own that I busted. I mean," Esfandiari shrugged, "I could've got to the final table that year but I got way ahead of myself. I didn't have the patience that I needed in order to get there."
Currently, with a big stack headed into the late hours of Day 5, Esfandiari is one of the favorites for the win given his chip stack, experience, skills, talent, and determination.
"This is like a chance to redeem myself. Even last year I was really deep and I didn't pull it off, so, to have this opportunity again, I feel the need to really cash in on it. Plus, I owe my wife a bracelet. This could be the real granddaddy to bring home to mama," Esfandiari said as he lovingly looked at his wife on break.
While for most people their focus in the Main Event is solely on playing poker, Esfandiari also deals with fans approaching him both from the rail as well as the tables. As an ambassador of the game, Esfandiari loves coming across players and fans from all walks of life, even though some might be current or future competitors in this very event.
"This is the one event every person in the world dreams of winning. It's great to see all the fans come out for it but after commentating the final table for 10 years I would actually really prefer to be sitting at the final table this year, that would be fantastic!"