Poker is a cruel game and Sam Greenwood was just abruptly reminded of this fact when his heart was broken by Timothy Su. Greenwood and Su battled at the featured table for many hours when the following hand played out, resulting in one of the worst bad beats of the 2019 World Series of Poker.
From the cuttoff, Timothy Su raised to 500,000 and Sam Greenwood three-bet to 2,500,000 from the big blind holding
. Su made the call with
to see
roll off on the flop. Greenwood bet 1.8 million on the flop and Su called.
On the
turn, Greenwood bet 3.5 million before Su moved all in. Greenwood postured for a bit and stood up before ultimately making the call with 82% equity in the pot. With roughly 36 million in the middle, enough for the chip lead at that point, the river brought the
and the Canadian pro was knocked out.
"I didn't call on the turn right away because of the pay jump, otherwise I would've called right away," Greenwood said after leaving the stage. Below you can find a series of reactions to this hand that will surely shape the remainder of this event as Su now holds a commanding lead.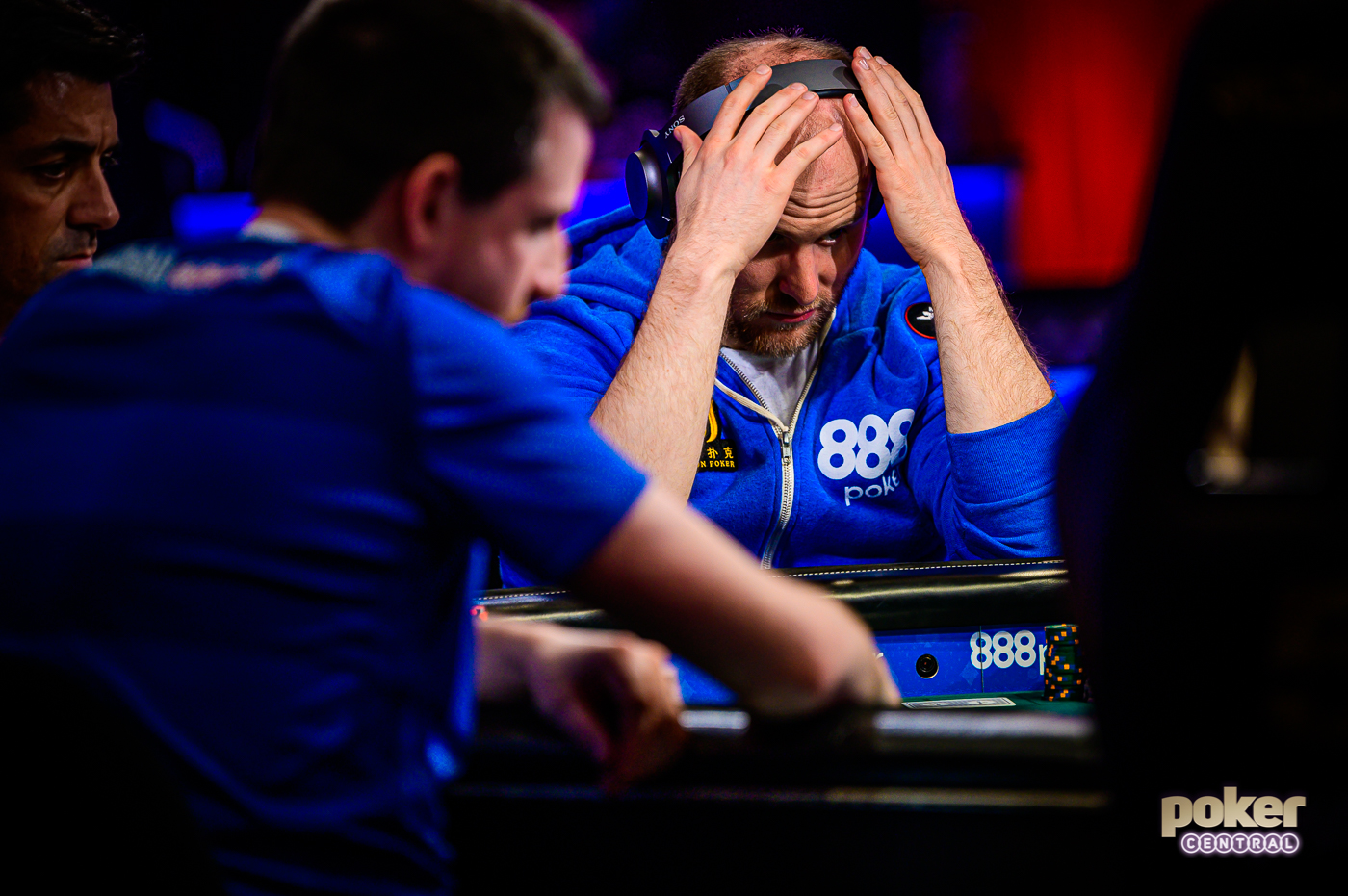 Learn more about Timothy Su right here.
https://twitter.com/dmoongirl/status/1149574512452620288
Oh man Sam Greenwood equals Matt Affleck nasty puke hand eww

— Ryan D'Angelo (@g0lfa) July 12, 2019
Fuck spoilers, but let me tell you all, poker doesn't deserve a Main Event champion as talented as @SamGreenwoodRIO is, so fate had to do what it needed to do to stop his otherwise completely dominant run.

— Scott Seiver (@scott_seiver) July 12, 2019
They wouldn't have been allowed to air what @SamGreenwoodRIO was gonna do to these clowns on the FT on ESPN from 7-10 so they had to get rid of him before it got to that point. Good run buddy.

— Chris Kruk (@KrukPoker) July 12, 2019
Omg that's sickening for Greenwood

— Jeff Platt (@jeffplatt) July 12, 2019
The way Sam Greenwood just lost his stack is sickening 😱💔

— bradlebees ✌️❤️ (@bradlebees) July 12, 2019
Disgusting way to go out for Sam Greenwood in the Main Event. Reminiscent of Matt Affleck.

— Connor Groel (@ConnorGroel) July 12, 2019
Jesus the Sam greenwood hand is gross

I know a bad beat when I see one

— Bryce Yockey (@SuddenlyBryce) July 12, 2019
Watching Sam Greenwood bust out, in a 30 mil chip pot, as an 82% favorite makes me question everything, gross. #WSOP50 @SamGreenwoodRIO @JamieKerstetter

— Crouton (@Croutonisfat) July 12, 2019
If you're a poker player. And wanna watch the sickest hand I've ever seen
Su vs Greenwood at the final table.
If I'm Greenwood, I'm never playing poker for at least 2 weeks. pic.twitter.com/tBXBtguJOA

— Jake from LRX Media (@CommonCourt3sy) July 12, 2019
Horrendous beat for Greenwood there, Su caught bluffing at hits to go chip leader by a mile #WSOP

— Matt (@Matt_brfc) July 12, 2019